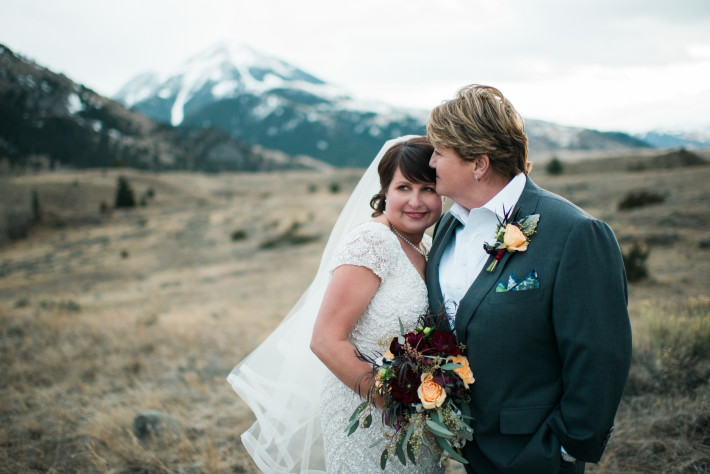 March 9, 2016 /
Patty & Kim {Chico Hot Springs, Montana Wedding}
P
L
Love is love, and that is all that matters. After getting to know these two over the past year, we had the privilege to photograph the wedding of Kim and Patty recently. The experience was extraordinary. Friends and family joined to support these two as they tied the knot at Chico Hot Springs on day that was filled with laughter, tears, joy and most of all, love. Words cannot describe the presence that was in the air on this wonderful day.
Lukas Trudeau Event Co coordinated the day and created the elegant floral designs. Everything was gorgeous! Kim wore a custom made suit and Patty wore an amazing beaded gown by Theia. Emily and her talented team at Eleven Twenty Seven provided hair and makeup. The Tiny Band kept the crowd dancing late into the night.
Thank you Kim & Patty for everything. It was truly and honor to get to document your day. We love you both!
Amelia & Stephen